To celebrate the New Horizons flyby of Pluto I thought I'd write about the Otford Solar System which claims to be "probably the largest scale model in the world". Having visited the Sweden Solar System (which was much bigger) I was keen to check this out, especially as it's a lot closer to home and easier to visit all of the planets. I'll stick to the solar system as the nearest stars are on different continents!
As the name suggests, this model is in and around Otford in Kent, England. All the sites are marked on Open Street Map.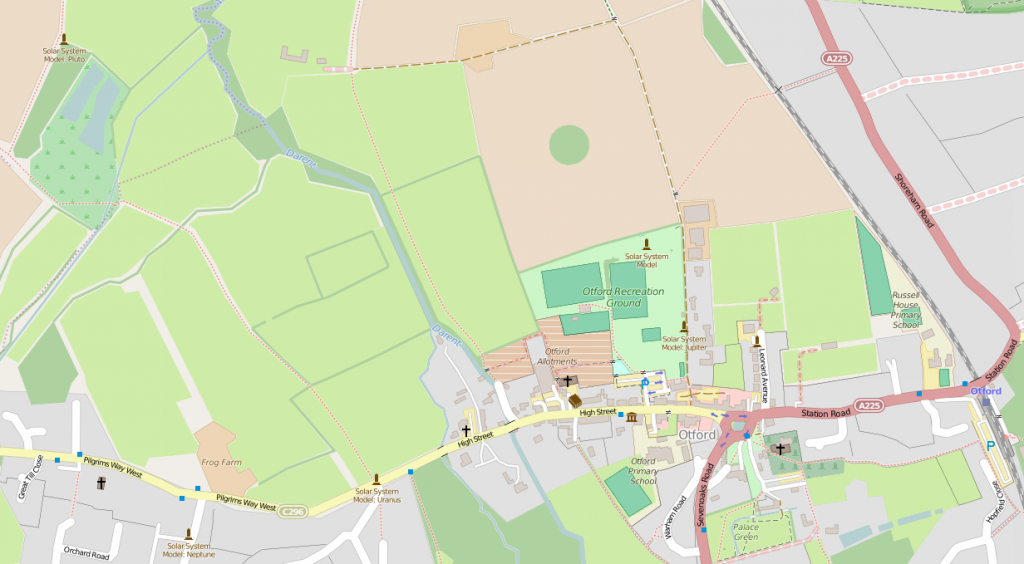 Here's an enhanced version I've made.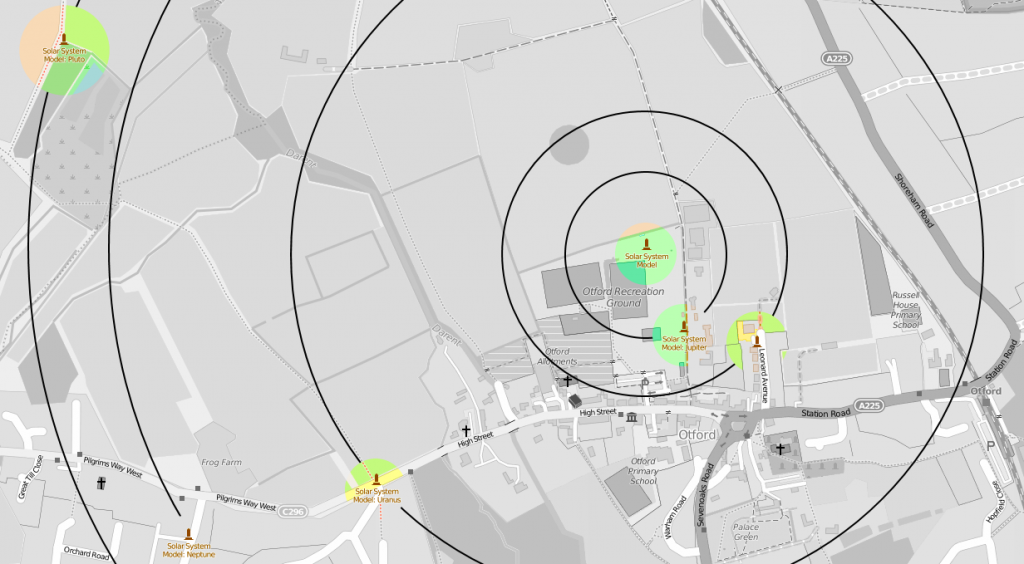 The sun and 4 inner planets are in a small area at the north of the sports fields. The others are separately marked (but you need to zoom in to see the label for Saturn).
The planets are inscribed on metal discs (at the correct scale) with most mounted on pillars (some are not for practical reasons). I haven't visited all of them yet but once I have I'll put up the pictures.
Pluto is the most out of the way but it looks like a pleasant walk via a couple of footpaths and viewpoints. Since this model was built (and since New Horizons was launched) Pluto has been demoted from a planet to a dwarf planet but I still think it's worth a visit (in both cases)!