One of my favourite stations in London is Blackfriars. About five years ago it was rebuilt and is now the only station to span the river Thames.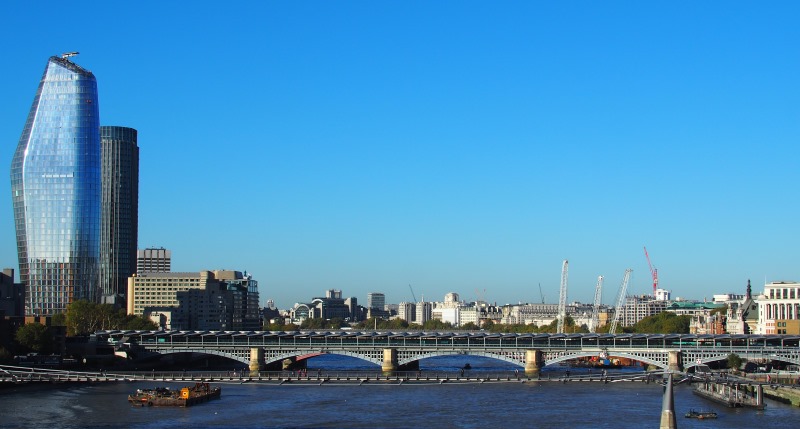 You're Going To Need A Bigger Bridge
As well as being lengthened to accommodate a new entrance on the south of the river the bridge was also widened. There are still four platforms but the terminating ones were swapped to the other side.
To enable this widening some of the pillars from another (long-gone) bridge were encased. This has been done in the same style but is easy to spot if you look carefully. The new steels can be identified as they are not full of rivets like the old ones.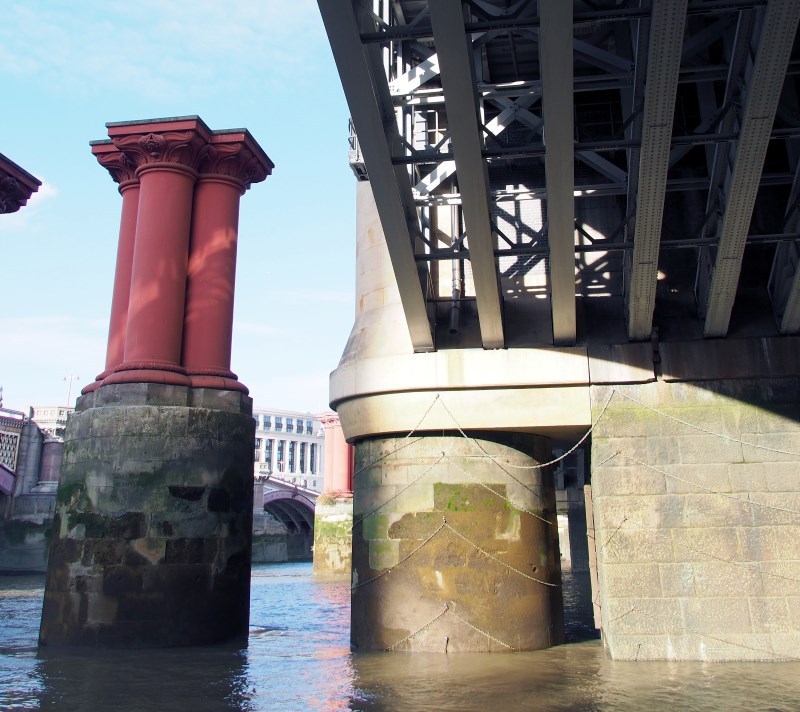 Solar Station
Another interesting fact about Blackfriars is that the roof is almost completely covered in solar PV panels for generating electricity. This is why the roof is formed of south facing segments. There is a screen in the main north and south entrance showing the current generation. It appears that this has been recently reinstated after a long hiatus. The south screen looks new but the original north one appears to be currently out of action.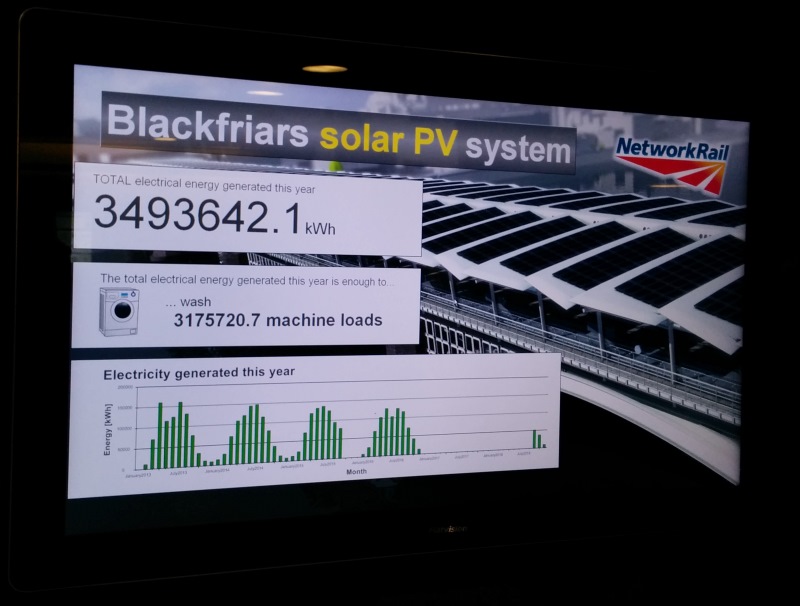 It's odd to think that the station is in-part powering the trains, which are all electric on this line. It will be interesting to see how much the new tower at One Blackfriars just to the south of the station affects generation with its shadow.
Secret Entrance
Not many people know, but there are in fact three entrances to Blackfriars mainline station. These include the new north and south entrances but the original entrance has also been preserved. This is only convenient if you want platform 1 for trains south to London Bridge, Gatwick Airport and Brighton.
The entrance is a passage through an office block and is a little difficult to find. You need to negotiate a maze of brutal concrete walkways / steps. It's pretty quiet, for obvious reasons, but well done to the designers for keeping it.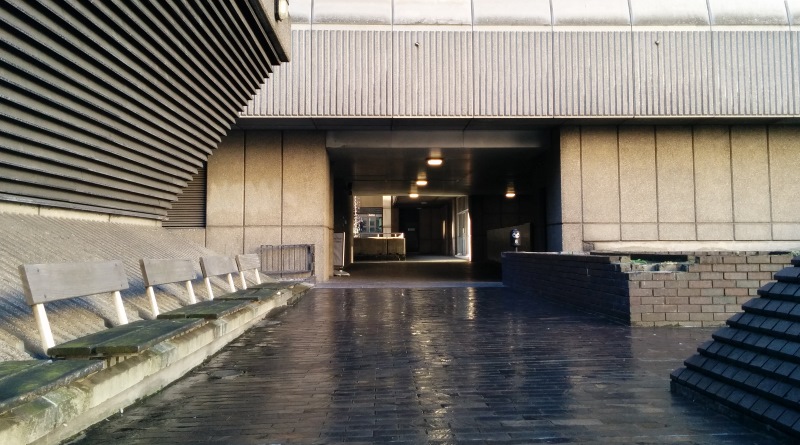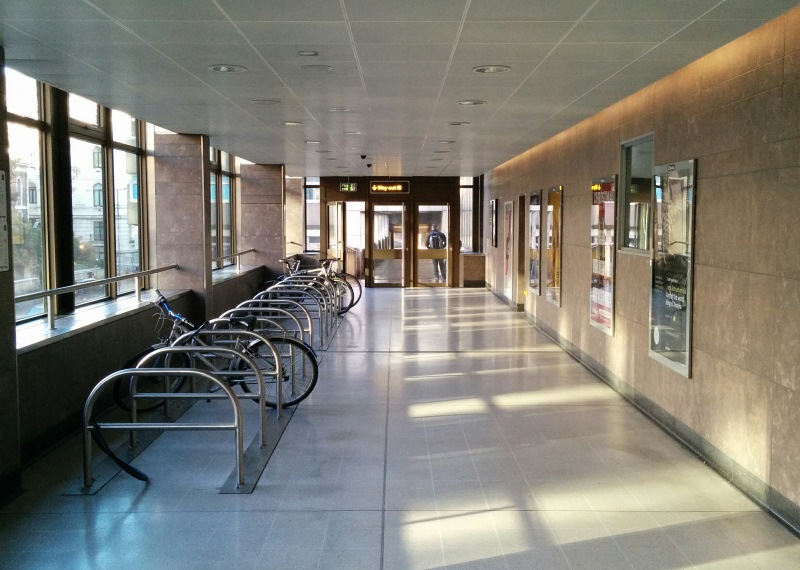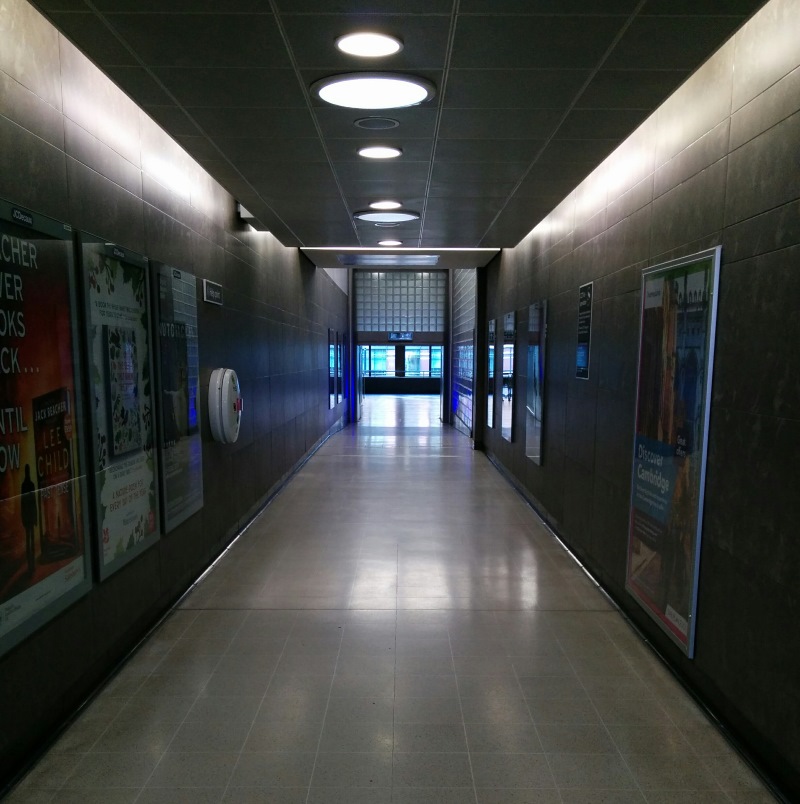 We Are History
The history of the line is quite interesting. Most recently, it was connected to Farringdon via the new City Thameslink station, as part of the original Thameslink project. Not to be confused with Thameslink 2000, which was the original name for the current work including London Bridge and Blackfriars station (just delivered a couple of decades late).
This programme has not been without its setbacks, at times causing commuter chaos and not really solving the crowding or congestion issue into London Bridge station. However, it is a step in the right direction and while London Bridge is a bit bland, Blackfriars is an architectural triumph.
If you are interested in the older history of the line then there is plenty on Wikipedia about Blackfriars, Holborn Viaduct and Ludgate Hill stations as well as the Snow Hill Tunnel.