Last week giffgaff raised their prices. They gave existing customers a month's notice (as they are required to do) but this cost increase was noticeably absent from all of the advertising they were doing last month, which included the old pricing.
To summarise, I've switched to SMARTY and am pretty happy with it. They're cheaper but this isn't the only reason that I've moved. They run on (and are owned by) 3 and these are the only networks to have committed to preserving EU roaming.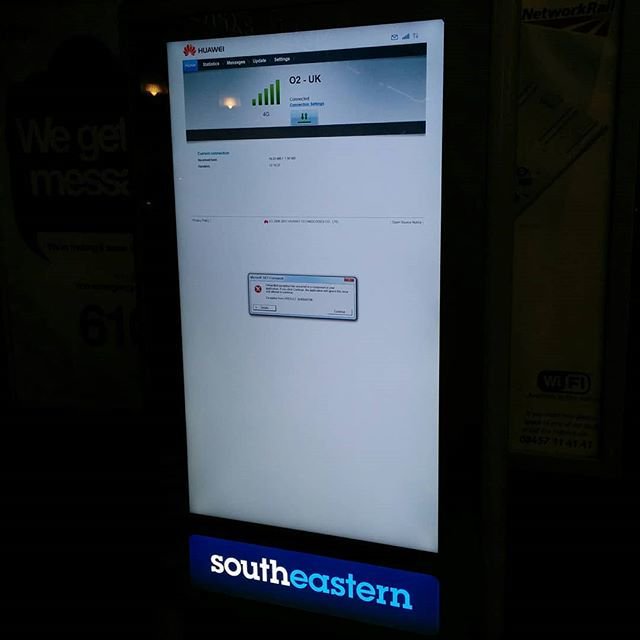 Giffgaff also suffered in the O2 outage last year and didn't handle it well, but at least there was the option to donate to charity. It wasn't clear what the charity would be at the time but it turned out to be a very worthy one (particularly around Christmas), so I'm glad that I chose to donate my compensation. However, I was disappointed that only 39% of people (430,044) chose that option and the rest (681,067) chose to get a 90p refund (although it wasn't made clear that it would be so small at the time).
You used to be able to donate any unused credit to charity using JustTextGiving but this has recently been discontinued ("…from 1 April 2019 you won't be able to donate using any existing JustTextGiving codes"), although it's still (broken) linked to in the footer on the Vodafone website. Perhaps giffgaff and other networks could offer an option to donate unused credit to charity rather than them just pocketing it.
It is easy to port your number from giffgaff as getting a Porting Authorization Code (PAC, not PAC Code) is self-service. This is much easier than Virgin, who you need to call and persuade them that, yes you really do want to leave. SMARTY also appear to have self-service PAC generation but I've not tested it.
So far the signal on SMARTY has been fine for me but do check for your area. They are 3G/4G only so the coverage is a little less extensive than the legacy networks.
One of the things I really like about SMARTY (more than the pop-up SIM packaging) is the dead simple pricing. It's just £5/month plus £1.25/GB. It's worth going for the truly unlimited £25/mn plan if you use more than 16GB/mn. They also pay you back for any unused data so you don't need to worry about buying too much. There is no throttling and you also get unlimited standard calls and texts.
You can add credit in multiples of £5 and it appears that you can actually run it down to zero by using the balance as a discount off your next bill. This is unlike giffgaff, who require you have enough for the whole plan and don't accept part-payment from credit.
I've done some speed tests and my new 4G connection is now faster than my wired home internet connection (unlike the giffgaff 4G was). The unlimited £25 plan with no restrictions could easily replace my landline and although it's £5 more expensive it is much more flexible and doesn't tie you into a contract. Even if it did you could just take it with you! The latency isn't quite as good but for most applications this isn't a big deal. There is no IPv6 but then Virgin cable didn't provide this either.
If you would like a free month and a £10 Amazon voucher then you can use this referral link (I get a free month too). This is a better deal than any cashback site offers that I've found.